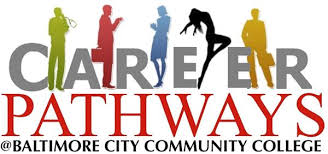 Baltimore City Community College has partnered with Power House in offering adult education and has made it accessible to everyone. We are a satellite location at the corner of North Avenue and Belair Road on the #15 Bus line. If you are interested in furthering your education by getting your GED click on the corresponding link below and call for an appointment.
GET YOUR GED AT BCCC
This not only shows your level of education, it shows that you have the ability to conform to and complete a task. The responsibility of this act will make your family proud, impress employers and give you a boost in self-confidence. It may not be easy to study or maintain your commitment to the GED program, but you will thank yourself in the end.
Open New Job Opportunities
Numerous employers including the military, labor unions and others require you to have either a high school diploma or a GED certificate. More job opportunities equal a more stable life for you and your family if you have a spouse and kids.
Access to Continuing Education
Most trade schools, community colleges and off-job training programs require you to pass the GED test before you can benefit from their programs. A higher education leads to better jobs, and better jobs have another benefit.
According to a 2010 study by the National Center for Education Statistics, people holding a high school diploma or a GED certificate earn more money than those that do not. The difference in the study showed an $8,000 difference between the two groups. Even earning slightly more money can make a big difference in your quality of life.
COMPUTER LITERACY CLASSES
There are many clear advantages to being computer literate in the 21st century.
For many people, it's easier to find an office job that involves the use of a computer. Naturally, being able to use a computer will give you the advantage when you apply for these kinds of positions. Not only can computer literacy make you more desirable to employers for office jobs, it may allow you to find ways to work from home if you have a reliable Internet connection.
A significant part of communication in the 21st century is done remotely over computer networks. Email is more convenient than traditional mail in many ways, and people who might otherwise never be able to speak to each other regularly exchange messages even though they may be on opposite sides of the world. Whether you are keeping in touch with old friends or emailing your resume to employers, communication is vital in the modern age.
For many young people, computers are replacing television. Teenagers are more likely to watch videos on Youtube than flip through TV channels, and services such as Netflix and Hulu allow people to watch TV shows and movies any time they want as long as they have a reliable Internet connection. People are now choosing to read the news online, and these sites can be updated instantly as stories develop. Being computer literate enough to access these sites means being able to better keep up with current events.
Being Prepared for the Future
Computer technology is advancing faster than ever before, and it's very easy to be left behind if you don't take the time to become computer literate, it will provide you with a solid foundation of computer literacy that will serve you for years to come.Click for more informationClick for more information
Cyber Security Training
Protect networks, computers and data from unauthorized access
Improved information security and business continuity management
Improved confidence in your information security arrangements
Improved company credentials with the correct security controls in place
Faster recovery times in the event of disruption
Cyber security firms are hiring at record pace.
Cyber security base salaries are indicated below.